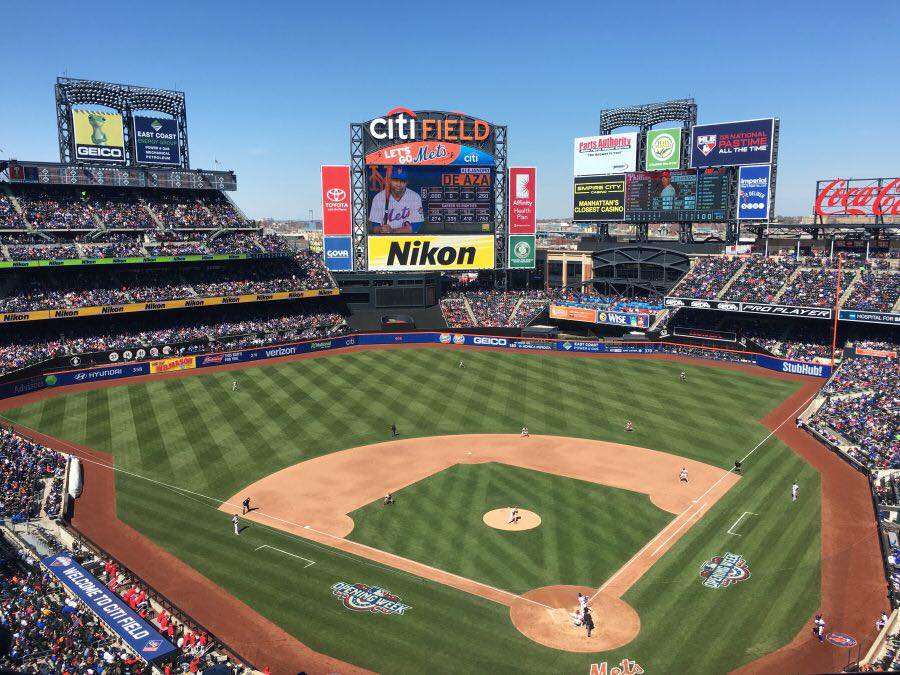 To view the event on Facebook, CLICK HERE!
When: Saturday, May 19 at 7 PM EDT
Where: Citi Field, 120-01 Roosevelt Ave, 11368 Corona
LIFS is joining the Vegans of Queens in attending a Mets vs. Diamondbacks baseball game. We will be promoting LIFS and there will also be a vegan message displayed on the scoreboard for all to see!
There are 23 seats available. We can have an entire row to ourselves. We'll have a perfect view of the game, and most importantly, the scoreboard's custom vegan message!
$42 will guarantee your ticket for Mets vs. Diamondbacks on Saturday May 19th. Game starts at 7:10pm, but we're going to meet up much earlier than that to have ourselves a vegan cookout in the parking lot with a tent and folding chairs.
We'll be cooking up Beyond Burgers and Beyond Sausages! Beer and other drinks will be in a cooler for you in case you get thirsty. Bring what you'd like to contribute for the grill or side salads, fruit salads, etc. Or feel free to bring money to contribute for the delicious food provided.
If interested in attending, RSVP to this event here. To reserve your ticket send $42 to Steven Robalino through Venmo. (Steven is the Vegan of Queens Admin and a Long Island Farm Sanctuary Event Committee member.)
This is going to be such a fun day!! (Maybe you'll want to wear your LIFS shirt or use the LIFS tote bag to carry your stuff in to the game)
**If you're joining for the tailgate, we will start around 4:30pm. Meet at the home run apple in front of the stadium. We will then walk you to our set-up.
**If you're just coming for the game, then also meet at the home run apple in front of the stadium, but at 6:30pm. That is where we will give you your tickets.